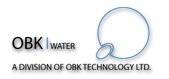 Services
OBK Water takes great pride in offering turnkey water purification systems. As an integrated solution
provider, our technology, expertise and commitment has been applied to water purification project across North America.
Large or small, OBK water can provide cost effective solutions to your water system needs.
All services adhere to the rules and regulations that dictate whichever type of industry the water system serves.
Cost effective Turnkey water systems include:
System design and user requirement specification (URS) preparation.
Factory Acceptance Test (including reports).
Installation of all components.
System start-up and commissioning.
Full validation package including execution of Installation and Operational protocols.
Standard Operating Procedures, covering all operational and maintenance activities.
Full operator training — which covers equipment operation, maintenance and theory of operation for each.
Component in the water system.
Note: activities included in the training program utilize the SOP's and will be presented as documented training records upon completion.
Upon completion of all the above tasks, the water purification system would be turned over to the customer. When that key is handed to the customer, they know that they are receiving a reliable and fully validated water system that will provide years of high quality water. They know that their operators are fully qualified to operate, and maintain that water system to USP standards. What else can anyone ask for?
OBK Water, it's the way to go!
Turnkey Services
Full turn-key water systems.
Water system Design.
Project/Construction Management.
Installation.
Water System Commissioning / Start-up.
Validation.
Standard Operating Procedure preparation.
Operator training which includes operation and maintenance.
Water Purification Support Services
System maintenance – from monthly system checks, quarterly visits, or full system maintenance.
Emergency trouble shooting and repair.
System maintenance includes, required cleaning/sanitizations, individual component service based on manufacturer operating manual to analytical instrument calibration.
Remote diagnostics and ongoing on line service monitoring is available.